Tag: Grants
Partners include BioNexus KC, KC Digital Drive, and Pipeline Entrepreneurs.
ParentLink provides evidence-based support and connection for Missouri families, engaging parents and caregivers to help children thrive. ParentLink Navigators help parents reach the services needed for their unique situation, overcoming structural barriers to access. ParentLink Early Childhood Specialists guide parents through developmental screenings, while WarmLine Specialists engage parents in problem-solving and developing an effective action […]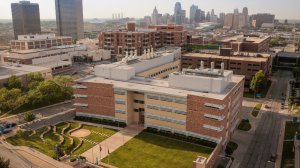 Funding from institute encourages UMKC community research partnerships. Informational webinar available online; applications due Nov. 9.